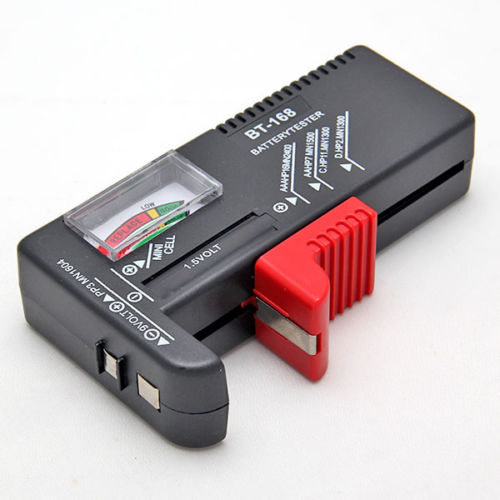 Universal Battery Tester AA AAA C D 9V Button Cell Checker Volt Tester
Battery Tester AA AAA C D 9V Button Cell Checker Volt Tester
100% New
Double easy-to-read color-coded scales indicate power level.
Can quickly test the capacity of your battery.
Compact size and light weight.
Test multiple sizes of batteries in one unit.
Perfect companion for travel.
One movable arm to accommodate the battery.
Two buttons on the side for testing 9 volt batteries.
size: 10.8 x 4 x 2.5 cm.
Test Multiple Sizes: 9V:
PP3, MN1604, 6F22, 006P 1.5V:
AAA, HP16, MN2400, R03
AA, HP7, MN1500, UM3
C, HP11, MN1400, SP11, LR14, UM2
D, HP2, MN1300, SP2, R20,UM1
All kinds of button cell